Environmental/Carbon Offset Fund 2022/23
Help us become 'carbon neutral'
The Talyllyn Railway is taking positive steps to offset the emissions from our coal consumption.

The railway, in a typical year, burns 95 tonnes of coal in its historic steam engines, which in turn produces 210 tonnes of CO2e. Our steam locomotives cannot run on anything other than coal, so the railway has decided to invest in projects that will compensate for these emissions.

The first is a long-term project - partnering with Forest Carbon the Railway has invested in a new woodland project in Breckenhill, Northern Ireland. The investment which is validated under the UK's 'Woodland Carbon Code', will lead to the sequestration of 322 tonnes of CO2 over the next 50 years.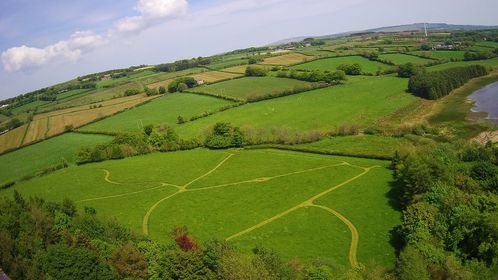 Secondly, the Railway will annually offset it's coal emissions through the purchase of verified carbon credits through the 'Carbon Neutral Britain Climate Fund' scheme. We have just offset our 2021 Coal Emissions from burning 81tonnes.

The Talyllyn has already invested in several sustainability projects including a 13kw solar panel installation, electric car chargers at the two main stations and the removal of single use plastics. The Railway recently adopted a new environmental policy which covers resource management, water, electricity and biodiversity. The railway appreciates how important it is to be carbon neutral and is constantly looking at ways to improve its environmental credentials.

The initial investment is over £5,000 and we are asking passengers to offset their own journeys by donating on top of their fare, and this appeal is launched for interested parties/members to donate into. Any donations made will be reinvested in similar enviromental projects, 2021 produced £1200 which we fed back into our offset scheme.